Welcome to flowersbyalberta.com. The website of Floral Designs By Alberta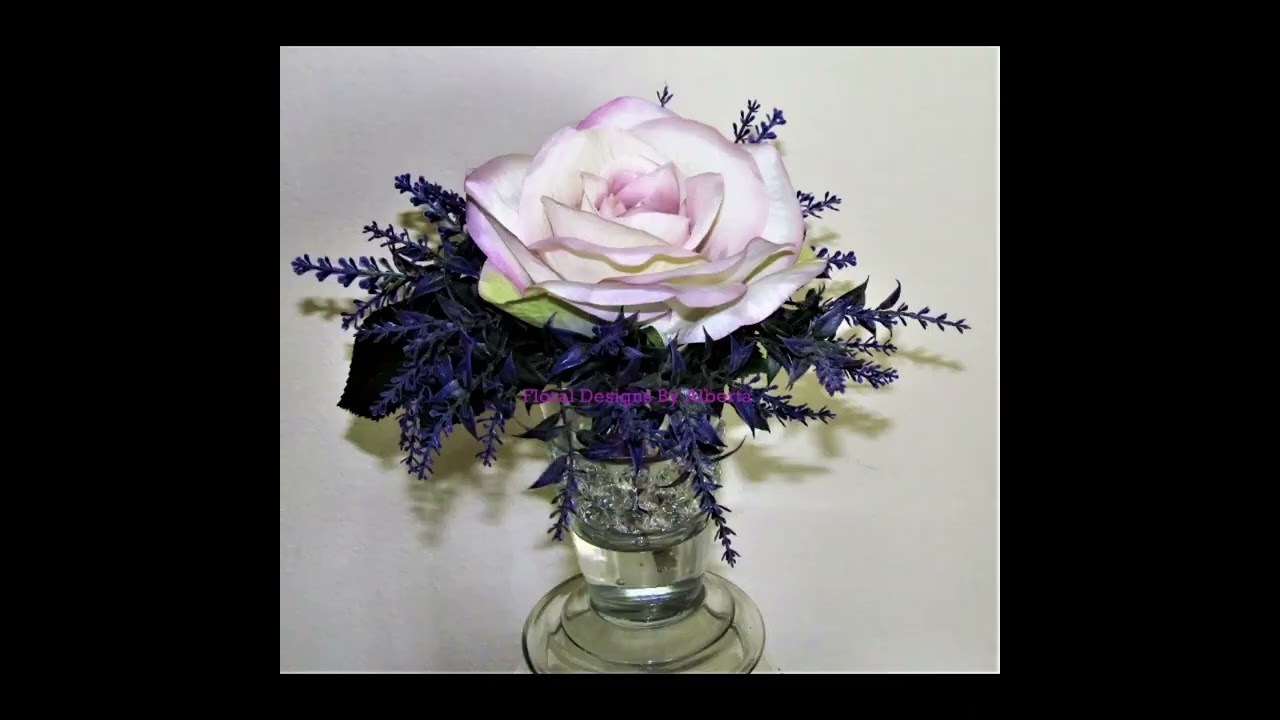 CREATING UNIQUENESS AS WELL AS
STYLE
IN OUR SIGNATURE KEEPSAKE LINE OF SILK , SUCCULENT & OTHER FAUX FLORAL DESIGNS IS WHAT OUR GOAL IS. LEARNING FLOWER ARRANGING AS A BEGINNER WILL LET YOU START TO LEARN FROM SCRATCH; AND THAT'S THE BEST WAY TO LEARN.
I'm a paragraph. Drag me to add paragraph to your block, write your own text and edit me.
I'm a paragraph. Drag me to add paragraph to your block, write your own text and edit me.
GIFTS , cards, plaques, certificates AND other
RECOGNITIONS
i received as a florist - flower designer - flower arranging instructor: Certificate of appreciation FROM the pALM bEACH cOUNTY SCHOOL FOR TEACHING FLOWER ARRANGING AND DESIGN in 3 of their adult education schools from 2005 to 2016. a plaque of appreciation from a family for service rendered; membership in good standing with organizations. gifts & thank you cards from students FROM the adult education schools, FLORAL DESIGNS BY ALBERTA'S TRAINING SCHOOL that took FLOWER ARRANGING & DESIGN CLASSES; AND SATISFIED CUSTOMERS.
WE OFFER DISCOUNTS
ON
A PER CLIENT BASES. YOU ARE WELCOME TO ASK FOR A DISCOUNT. THE EXCELLENT QUALITY OF THE PRODUCTS YOU RECEIVE WILL BE GUARANTEED. THE ACTUAL SIZE, WEIGHT AND MATERIALS USED ARE SHARED. WE WILL HOLD YOUR PRODUCT FOR 2 DAYS FOR A CLOSER LOOK BEFORE ORDERING IT, NO DEPOSIT REQUIRED. .
WANT A FINAL AND CLOSER LOOK AT THE PRODUCT; INTERESTED TO PURCHASE:
REQUEST IT BE BROUGHT TO A SELECTED LOCAL AREA OF THE FLORIST CHOICE FOR A CLOSER LOOK.
DELIVERY FEES WILL APPLY IF PRODUCT IS PURCHASED.
TRAVEL FEES WILL APPLY FOR, TO AND FROM LOCATIONS, IF THE PRODUCT IS NOT PURCHASED AT THE AREA LOCATION.
OUR STORE TAKE
RESPONSIBILITY
FOR ALL PROBLEMS AND CONCERNS WE ARE RESPONSIBLE FOR AS IT RELATES TO ALL PRODUCTS ORDERED FROM OUR WEBSITE: FLOWERSBYALBERTA.COM RETURNS ARE ACCEPTABLE IF PROBLEM WAS CAUSED BY OUR STORE. REASON: BECAUSE OF THE TYPES OF PRODUCTS WE OFFER.
PLACE YOUR ORDER
ONLINE
: CALL , TEXT , EMAIL YOUR ORDER REQUEST IN WITH DESCRIPTION OF ITEM. . PH: 561 568-3806 EMAIL: ABROWN38@ATT.NET EMAIL: FLOWERCOURSES123@GMAIL.COM ASK FOR ALBERTA...
products- services materials - creativity
Silks and
other
Faux Flower
Designs
- Custom Made Signature Keepsakes Floral Materials & Tools Beginner Flower Arranging and Design Training Books & DVDs enable learning flower arranging in the privacy of your home. As the Author, my cost is $47.00 for the Beginners Training Book. All other book sellers are selling it for more. Floral materials - tools Our Services: online by email - by phone. Shipping & handling Delivery within our local area.
As a
Flower
Designer, my
imagination
work well
for
my creativity because I only have to start a project, my imagination automatially will start to takeover and away I go into the world of imagination, which enables me to produce well thought out and well created designs, using quality materials to create them.
I'm a paragraph. Drag me to add paragraph to your block, write your own text and edit me.
AS A FLOWER DESIGNER, I BELIEVE IN CREATING UNIQUE FLORAL AND PLANT DESIGNS THAT NO ONE ELSE HAS. THE IMAGINATION TRULY IS A GREAT GIFT TO USE TO CREATE UNIQUENESS. ALBERTA C. BROWN
MEET THE OWNER EMPLOYER EMPLOYEE IN BUSINESS SINCE 1995
CATALOG ITEMS: Silks & Other Faux Flower Designs, Succulents, Flower Training Books, DVDS, Floral Materials & Supplies
testimonials from

beginners

, intermediate & advanced flower arranging and design students of flower arranging instruction program
THE TESTIMONIALS ABOVE ARE FROM STUDENTS
WHOSE
BEGINNING KNOWLEDGE IN LEARNING FLOWER ARRANGING AND DESIGN WAS TAUGHT TO THEM FROM THE BEGINNERS FLOWER ARRANGING AND DESIGN CURRICULUM THAT I CREATED FOR SCHOOLS WHERE I TAUGHT, HAVING BEEN A FLORIST - FLOWER DESIGNER SINCE 1995 , THEN BECOMING A FLOWER ARRANGING INSTRUCTOR IN 2005. tHE SIMPLICITY OF THE CURRICULUM ENABLED STUDENTS TO LEARN FAST. LATER, THE COURSE WAS PUT IN CURRICULUM BOOK FORM, PUBLISHED IN 2011, MADE AVAILABLE TO EVERYONE THAT WANT TO LEARN FROM SCRATCH METHODS, (FUNDAMENTALS), OF CREATING FLOWER ARRANGEMENTS AND NOT FORGET HOW THEY CREATED THEM. THIS COURSE IS ALSO AN EDUCATIONAL GUIDE, THAT TEACH LEARNING ABOUT FLOWERS IN PARTICULAR, THEIR LASTING QUALITY, HOW TO LOOK FOR FRESH FLOWERS BEFORE BUYING THEM, THEIR NAMES, CARINGE FOR FLOWER ARRANGEMENS TO MAKE THEM LAST; AND MUCH MORE. 3 DVDS WERE CREATED TO HELP WHEN STUDYING WITHOUT A TEACHER, TO WATCH THE FLOWER ARRANGEMENTS FROM THE LESSONS, BE CREATED. MONITORING IS AVAILABLE WHEN THE COURSE, 3 DVDS AND SUPPLY KIT IS ORDERED, FROM FLORAL DESIGNS BY ALBERTA. THE BEGINNERS COURSE IS CALLED: "A Self Taught, Self Paced Education and Application Curriculum of Study for Floral Arranging and Design Beginners, Edition 1.
GET YOUR SPECIAL DISCOUNT FOR THE TRAINING COURSE COURSE, 3 DVDS AND SUPPLY KIT WHEN YOU CLICK ON THE BOOK BELOW TO BE SENT TO MY EMAIL TO LEAVE YOUR ORDER. THE REGULAR PRICE IS $160.00 ; SAVE $30.00. AN INVOICE WILL BE EMAILED TO YOU TO PAY THE TOTAL AMOUNT REQUIRED. PLEASE LEAVE YOUR PHONE NUMBER FOR CONTACT. USE CONTACT INFORMATION FOR QUESTIONS AND CONCERNS. LEARNING FLOWER ARRANGING IS FUN - DAMENTAL!!
More

Supportive

Data To Share:

We

have been in business since 1995; handled many projects including being a vendor for the State of Florida - Broward County Government - Broward County Port Authority- Broward County Hospital District servicing their floral needs for them for years. We have had many happy clients as shown in our testimonials on this page and our reviews shown on the Catalog Page. No matter the services provided, they have always had to be Satisfaction Guaranteed. Floral Designs By Alberta is a Satisfaction Guaranteed Service Provider.
Feedbacks

Did you purchase one of the 3 products? Let us know how you liked it! Your opinion is importantto us